Research Interests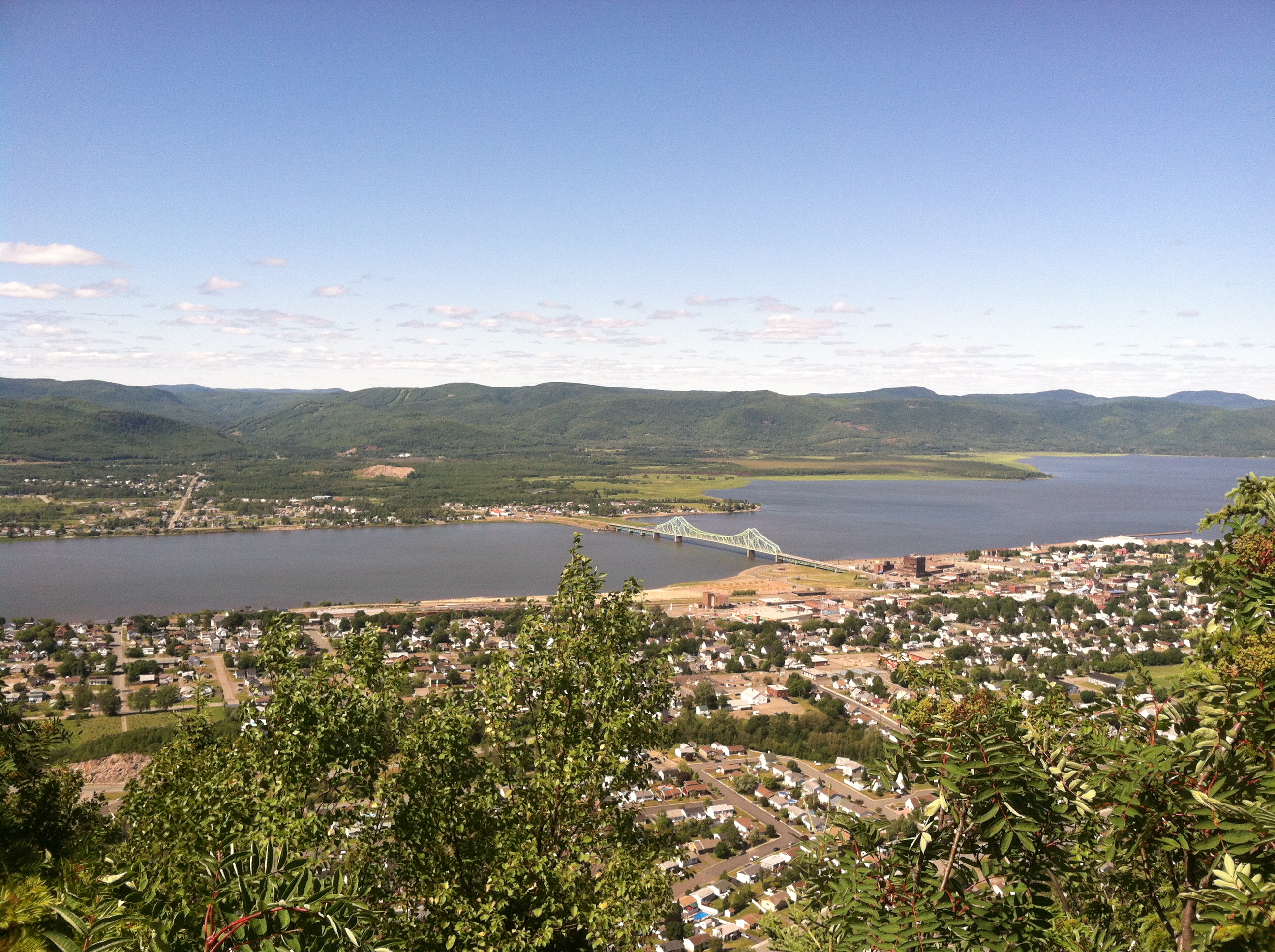 Education Policy
My work at The Language Conservancy has inspired an interest in Education Policy, in particular its relation to language legislation. I have been following local, federal, and state K-12 policy activities.
Language Documentation, Revitalization & Education Technology:
During my studies I was part of a large group collaboration with Mi'gmaq (Eastern Algonquian language) speakers and language teachers in the Mi'gmaq Listuguj community, located at the border of Quebec and New Brunswick. The collaboration is a collective effort to develop tools for language teaching, documentation, and analysis. You can learn more about the ongoing project here and read some news from summer 2013 here. (On the right: the view of Listuguj across the river. Photo taken from Sugarloaf Mountain in Campbellton, NB.)

My work at The Language Conservancy (TLC) has sustained this interest through website management, social media upkeep and other technical assistance for TLC's partner tribes.
Theoretical Linguistics:
On the theoretical side I am interested in (morpho)syntax. My thesis investigated noun incorporation and compounding. I'm also a fan of evaluative morphology (diminutives, augmentatives) cross-linguistically.